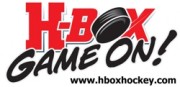 International Sports Corporation, the manufacturer of the professional H-Box® box hockey game and skill development equipment, is pleased to announce the addition of Crossovers Pro Shops as their primary Wisconsin retailer.
Las Vegas, Nevada, September 8, 2015 (Newswire.com) - International Sports Corporation, manufacturer of the H-Box® box hockey activity and skill development equipment, is pleased to announce that Crossovers Pro Shop in Madison, Wisconsin has added the H-Box® to their product line up.
The company expects that the addition of Crossovers Pro Shop to its group of affiliates and retailers will help it to achieve its goals of delivering a healthy, fun and environmentally friendly product to the people of Madison, Wisconsin. The H-Box® box hockey activity is designed to provide a high paced activity to help hockey players develop their skills and improve their fitness levels.
We are very enthusiastic about promoting H-Box to our user groups which include youth hockey organizations, boys and girls high school teams and adult players. We are optimistic that H-Box will provide an innovative and fun way to enhance the hockey skills of the players off the ice that will translate directly to improved on-ice performance. We intend to set-up fun, age-based, leagues to encourage healthy, active, lifestyles.

Marc, Joyal
Box hockey has been around since the early 1800s and is more recently seeing a resurgence as interest in the professional sport has increased. H-Box® is currently in use by 8 professional NHL® teams and is becoming increasingly popular in colleges and universities, hockey schools, at parks and recreation and at home.
Manufactured of High Density Polyethylene through a structural foam molding process, using less energy to mold than traditional injection molding, the H-Box® can be completely recycled.
Crossovers Pro Shop is a family owned business with three Hockey Pro shops in Madison area ice arenas. Locations include Forward Drive in Madison, The Ice Pond in Waunakee and the Hartmeyer Ice Arena on Commercial Avenue also in Madison, Wisconsin. The addition of the H-Box to their product offerings will make it easier for hockey families in Wisconsin, and Madison in particular, experience the fun and excitement of box hockey.
Contact Information
Robert Heller
CEO
rheller@internationalsportscorporation.com
(661) 753-7862
Share: